Installation
Get Capella on the download page.
Then, please read through this guide that provides instructions for installing Capella.
Tutorial
This project is a tutorial that follows the steps to design a Toy Catapult to enable a parent and child to have fun together.
This example is adapted from the book Jackson, P. L. (2009). Getting design right: a systems approach. CRC Press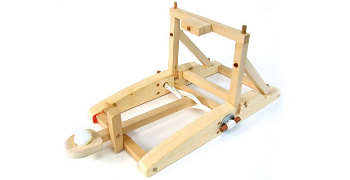 Instructions to follow the tutorial
Teaching resources
Are you teaching Systems Engineering or MBSE? Benefit from material that can help you to build your courses.
Sample models
Sample examples of Capella projects are available to familiarize yourself with the concepts manipulated in Capella, the different engineering phases of Arcadia, and the good practices on how to model your system of interest through efficient means and ergonomic facilities.
Note: IFE is embedded within Capella distribution
The Capella IFE sample model is an overly simplified vision of what a real in-flight entertainment system is. It is partial and mainly designed for educational purposes.
For any question about the model (tool- or method-related), please post a question in the forum.
The model is embedded within Capella distribution in the 'samples' folder. It is also available for download here.
Quick reading guidelines: 2 pages giving a reading path through diagrams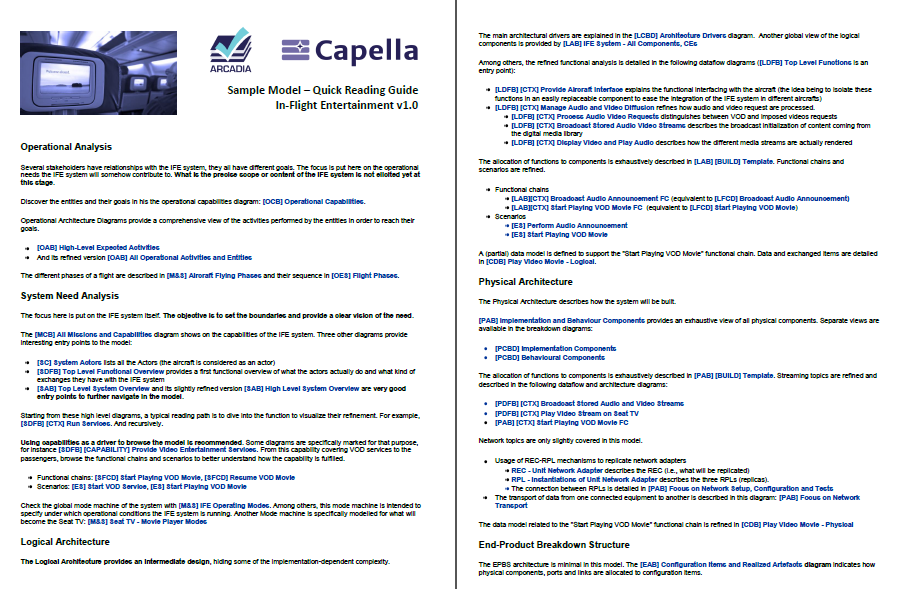 Highlights: A set of 75 slides with tool and method tips and tricks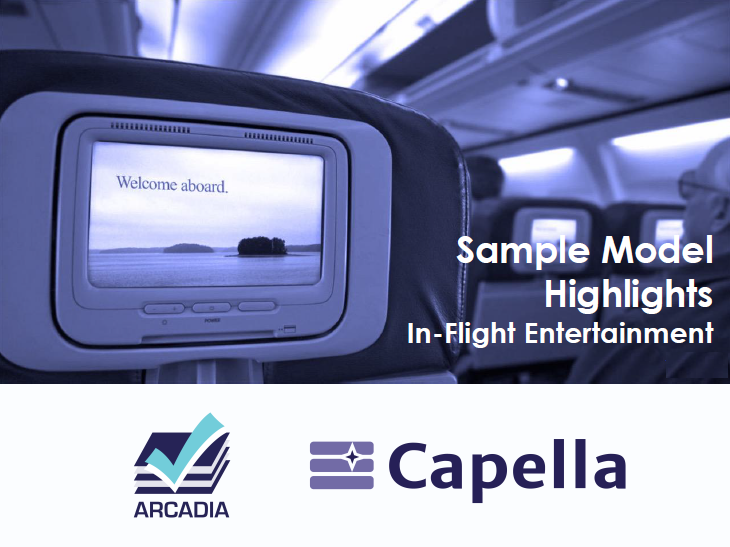 The Alarm Clock sample model is a set of slides illustrating precisely, step-by-step, how to use Capella to build a model. At this stage, it describes Operational Anlaysis, System Need Analysis and Logical Architecture.
For any tool-related question about the model, please use the Capella Forum or consult the PRFC website.
The model is available for download here.
Highlights: A set of 45 slides with tool and method tips and tricks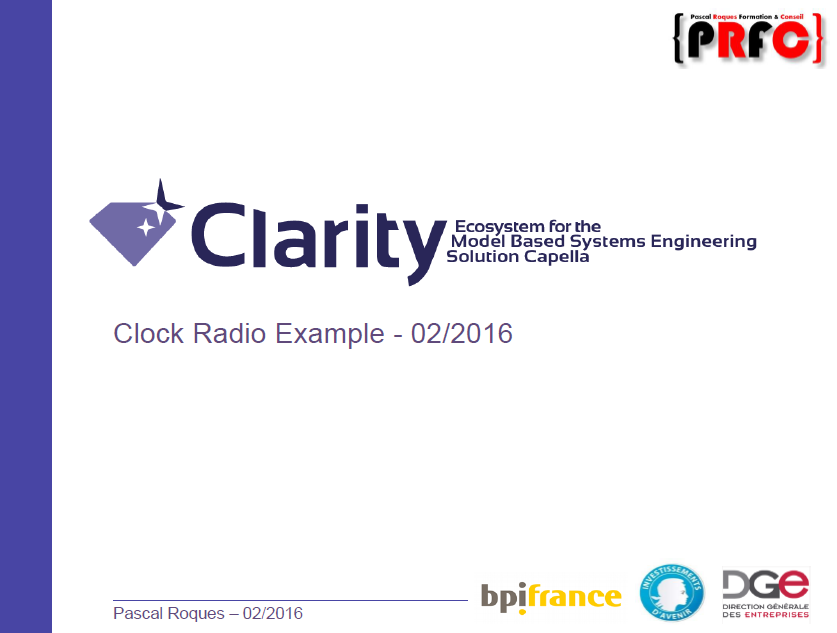 Note:
French translations of the Alarm Clock sample documentation and associated Capella model are also available.
This example describes a level-crossing traffic control system.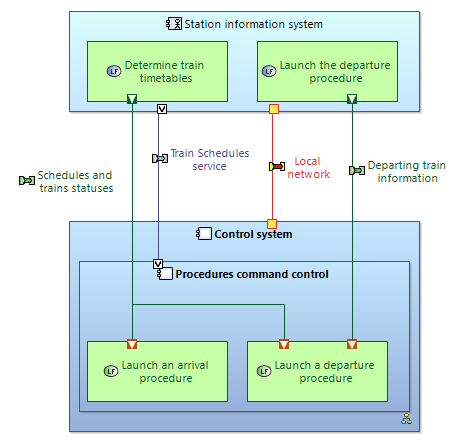 Videos
Presentation
Model
Extensions and Viewpoints
Some add-ons to Capella can be installed to provide additional features (team work, documentation generation, etc).
To install Capella extensions have a look to the installation procedure.
Support
If you need help about the Capella workbench, you can post questions on the forum or contact professional experts.