The SysML Internal Block Diagram is dedicated to model the internal structure of a block. SysML relies on a generic block/part paradigm: in an Internal Block Diagram, a block can be decomposed into parts (usages) which are themselves typed by other blocks (definitions). A bicycle "block" has two parts "front wheel" and "rear wheel" which are both typed by the block "wheel". The "wheel" definition is captured in one dedicated block and the same definition can be reused many times in the system through the part concept.
It is possible in Capella to use the same block/part paradigm than in SysML. The following diagrams show how the memory card compartment of the camera can have two slots. There is only one "Memory Card" component, but it is referenced twice. The component breakdown diagram shows the unicity of the "Memory Card" component.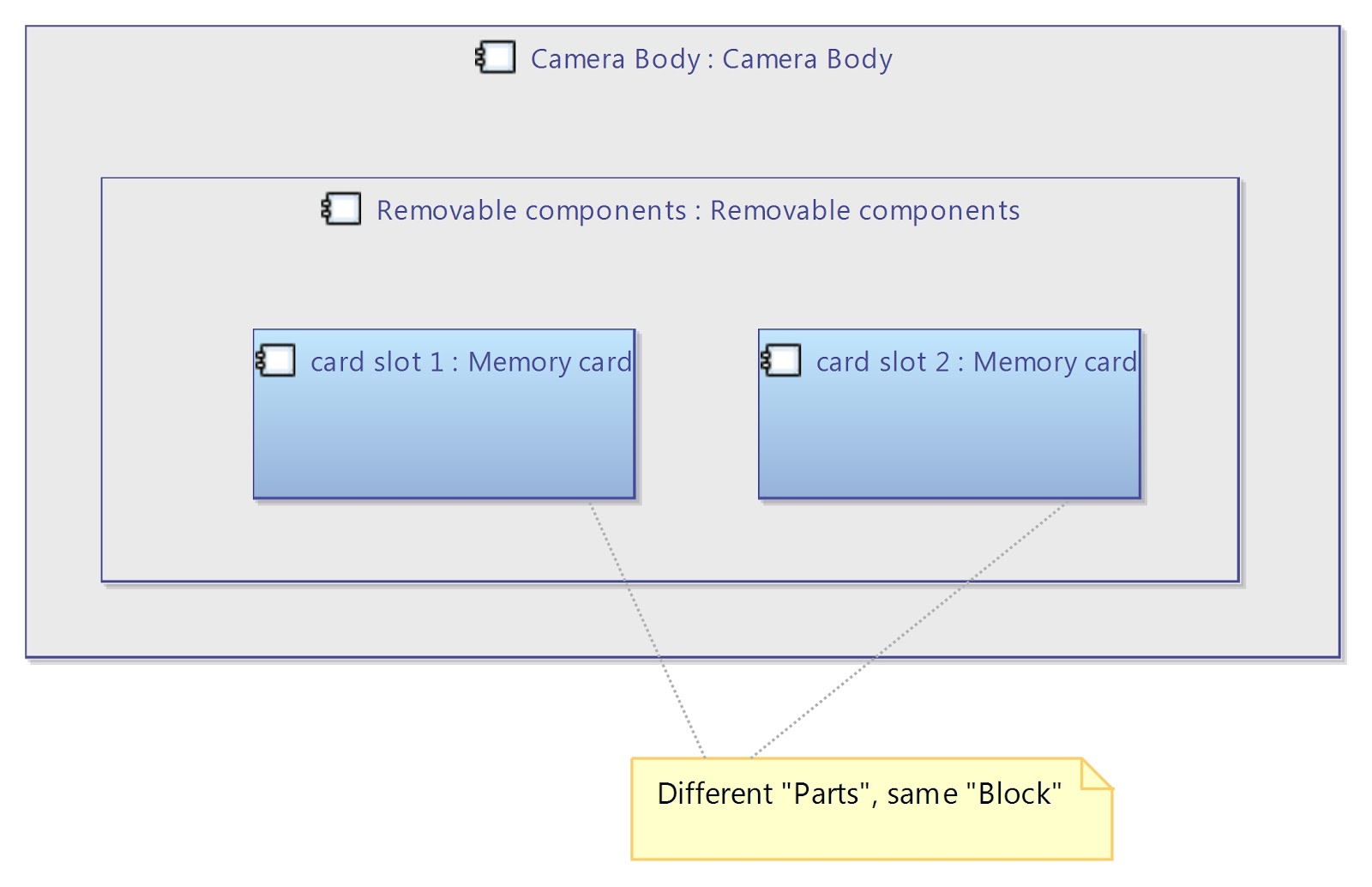 However, Capella is configured by default for an instance-driven modeling. Return of experience showed that systems engineers are not necessarily comfortable with the workflow of creating definition elements first ("blocks" or "components") and then referencing them from specific usage elements ("parts").
In addition, architectural design in Capella also consists in performing non functional analyses where it is critical to be able to distinguish the different occurrences of each element and to be able to give them different properties or values. For example, safety analyses typically require to distinguish between the execution of an "identical" function in two distinct components.
This means components and functions in Capella are by default considered as instances or usages.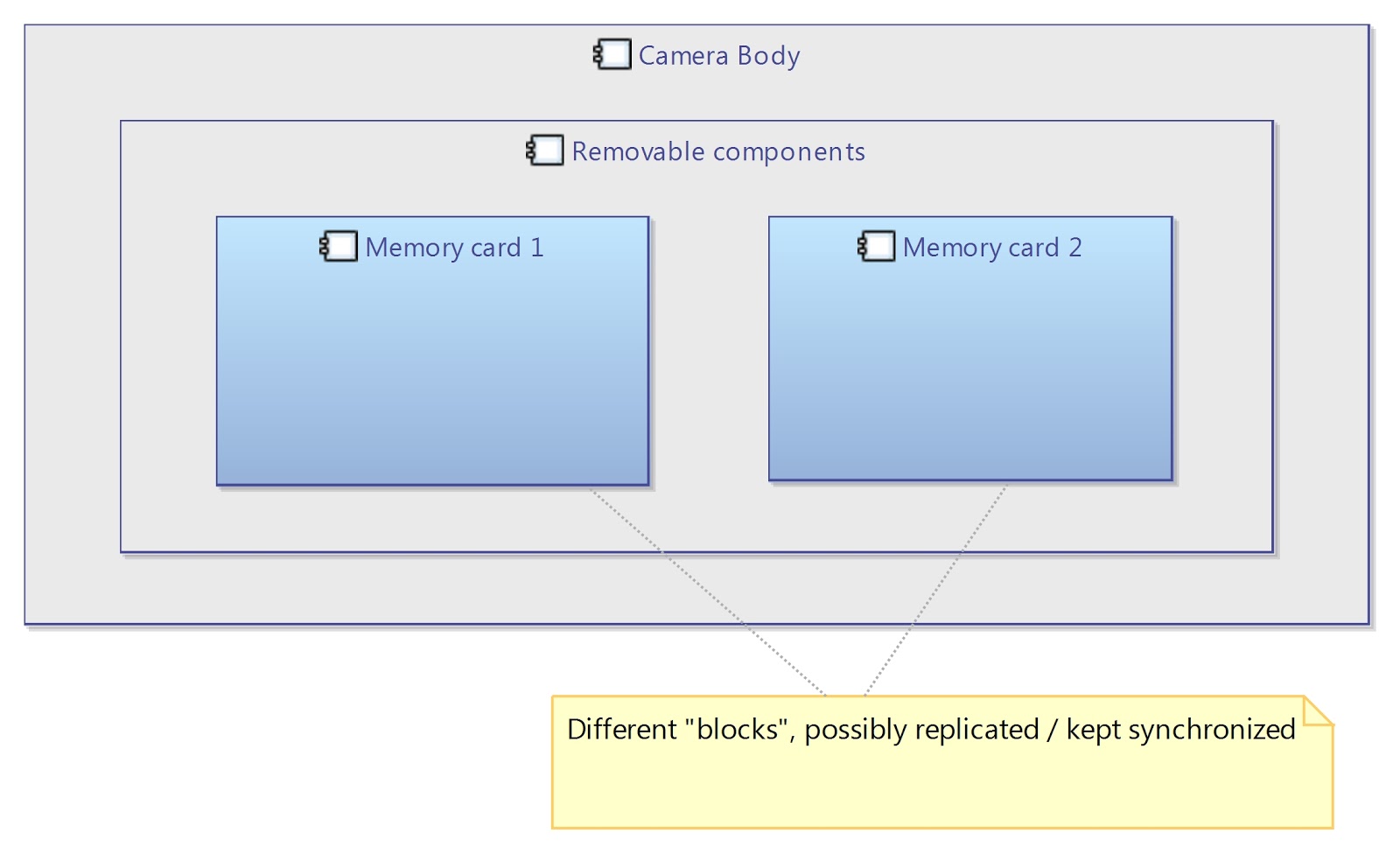 To support this approach, Capella provides automated mechanisms allowing the replication and synchronization of model elements (REC and RPL, for Records and Replica).
Note: This topic is known as "usage-based modeling" in the SysML v2 submission SST team, the goal being to have a language able to efficiently support multiple creation workflows. The outcome of this effort might at some point be taken into account in Capella.